Celebrating St.David's Day
There was only one place to be at the weekend to celebrate St David's Day and that was Rhos's Stiwt Theatre.Rhos Male Voice Choir were joined at the gala concert on Friday evening by the Sirenian Singers from Wrexham. An audience of 300-plus enjoyed a selection of traditional Welsh music and choral classics.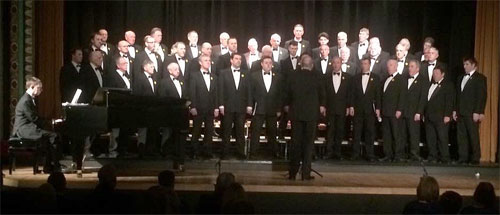 A highlight of the evening was when both choirs took to the stage to sing together Pietro Mascagni's Easter Hymn from Cavellaria Rusticana, conducted by the Sirenians' musical director Jean Stanley Jones.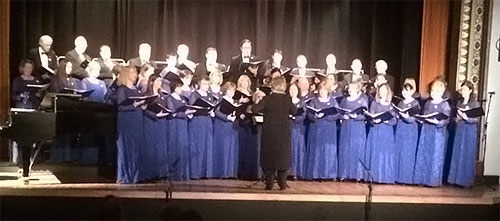 Rhos Male Voice Choir's musical director James Llewelyn Jones– a former member of the Sirenian Singers – said he was delighted to be re-united with his former colleagues. He said:
"This was my first St David's Day concert with Rhos Male Voice Choir since taking over last year as musical director and it was a great joy to be able to share the stage with the Sirenians. I have so many happy memories from my time with them and it was great to see so many old friends."
Rhos Male Voice Choir secretary Geraint Phillips said:
"The St David's Day concert in the Stiwt is becoming a tradition for the choir that we all greatly enjoy. We were delighted this year that the Sirenians could join us for what was a thoroughly entertaining concert, that the audience really seemed to enjoy."